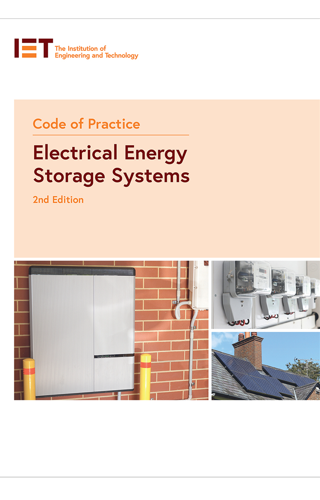 Draft for Public Comment: IET Code of Practice for Electrical Energy Storage Systems, 2nd Edition
This Code of Practice looks at Electrical Energy Storage System (EESS) applications and provides information for practitioners to safely and effectively specify, design, install, commission, operate and maintain a system. This 2nd Edition has been updated to take account of developments in the industry, and progress in standardisation.
The scope of this Code of Practice addresses EESS intended for fixed installation applications including:
individual dwellings
commercial applications, including multi-occupancy buildings and multi-occupancy residential buildings
industrial applications.
and covers:
electrochemical energy storage systems in electrical installations
integration into low voltage (LV) power systems (AC and DC), and
systems aligned with existing standards, regulations and guidance.
Readers who are interested in this area are encouraged to go to the DPC page and download the document for review before the consultation period ends on 10 July.
Further information on the Draft for Public Comment procedure can be found on the consultations web pages.