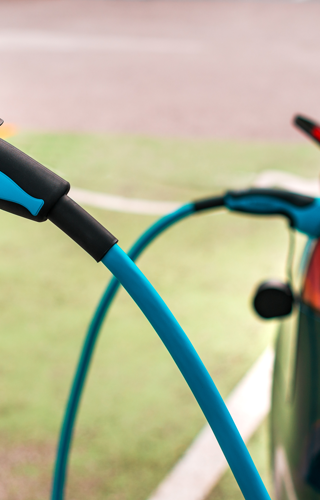 Setting a new IET Standard: Open Combined Protective and Neutral (PEN) Conductor Detection Devices (OPDDs) – OPDDs for use in electric vehicle charging applications for household and similar installations
The IET is delighted to announce this entirely new standard (also to be known as IET 01) which sets out the critical safety requirements for open PEN detection devices (OPDDs) for use in electric vehicle (EV) charging equipment and installations. This is a timely and necessary set of guidelines which aims to ensure that the highest safety considerations and requirements are met.
OPDDs provide, or initiate, electrical isolation in the event of a disconnected PEN conductor, or open PEN fault, in the distributor's equipment.
An open PEN scenario occurs when the combined protective earth (PE) and neutral (N) conductor within a supply cable owned by the electrical distributor to an electrical installation becomes open-circuit, but the line conductor remains connected.
The risk presented when an EV is charging can be extremely serious and may present a threat to life, both to the installer or operator and to household residents.
The standard maintains that OPDDs are intended to be installed and used in accordance with BS EN IEC 61851-1 and Section 722 of BS 7671:2018+A2:2022.
OPDDs adhering to this standard may be stand-alone, or incorporated into other products or assemblies, such as EV supply equipment or switchgear and controlgear assemblies.
Coverage includes, but is not limited to:
the classification, functionality, operation and testing of OPDDs;
risk of and protection against electric shock;
electrical safety requirements, such as degrees of protection;
normative terms and definitions;
values and ratings;
marking and product information; and
requirements for conformity with the relevant standards and related considerations.
The standard is primarily intended for use by companies manufacturing EV chargepoints but will also be beneficial to those involved in installation of domestic EV charging equipment and associated products, including, but not limited to, manufacturers, designers, installers, developers and operators.
It will also be invaluable to architects, construction firms, facility and estate managers, and anyone investing in or responsible for the electrical safety of EV charging equipment and products.
Preparation of this document was entrusted to an IET formed technical committee, overseen by independent expert contributors, and developed in close collaboration with a cross-section of industry representatives and organizations.
A list of organizations represented on this committee can be obtained on request to the IET.
A draft of this standard is currently being prepared for public comment and will be available at https://electrical.theiet.org/get-involved/consultations/. For additional information, contact Jon Newbury JonNewbury@theiet.org.
Jon Newbury, Portfolio Development Manager for Technical Regulations, Codes and Guidance at the IET