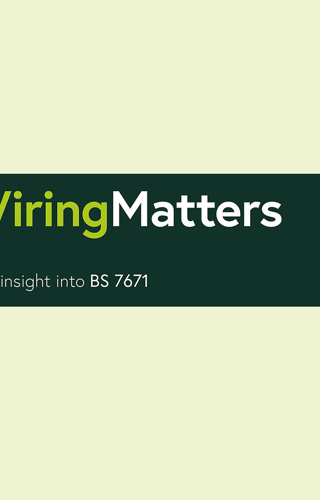 DC Realisation in the 21st Century
This article is part 3 of a 4-part series taking us through the history of DC evolution to the benefits of modern-day application.
Opportunities and considerations for electricians and EngTechs
New technologies and installation practices result in new work opportunities.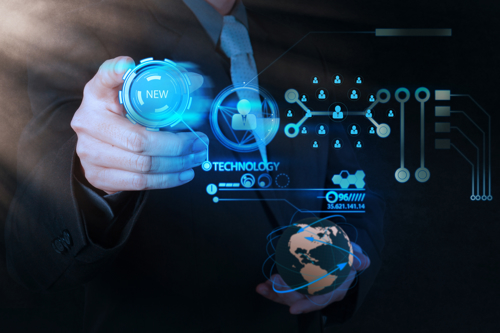 Constant change
With the introduction of new requirements, technologies and installation practices there will always be new streams of work and training available. Many may see this as an obstacle but, in reality, it presents an opportunity for companies to diversify and explore new avenues for business and to embrace greener initiatives for a cleaner future.
The construction industry is one which provides a never-ending stream of opportunities for trades persons of all areas of construction and engineering. In particular with the electrical industry due to all of the new technologies that continue to surge into our world.
Challenges
Of course, this presents its challenges with the need to constantly retrain and learn new skills which puts pressure on training providers and for those who are already working in the industry that need to keep a constant eye on what emerging technologies are on the horizon and the new skills that will be required, so that they can undertake installations and stay in business.
In recent years we have seen an increase in solar PV arrays, battery storage, ground source and air source heat pumps and now we have driving demand for EV charging points across the UK, which is only set to increase with ongoing fuel shortages and increasing cost of fossil fuels.
All of these areas of emerging technology require additional specialised knowledge and skills over and above that of what the current conventional electrical apprenticeship will offer.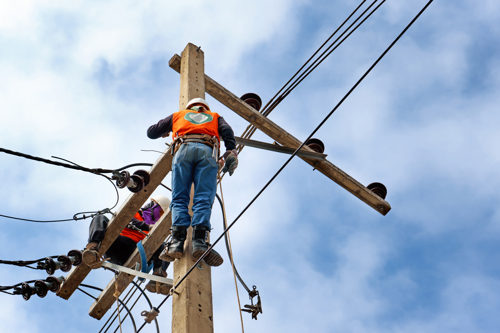 Realisation
It seems logical that local DC distribution will become more popular as the benefits become widely understood. This will subsequently result in increased demand for electrical engineers, electrical designers and electricians who have the required skill set to undertake work on DC distribution systems and DC electrical installations.
Opportunity
What opportunities lie ahead with the advances in localised DC distribution for:
Electricians

DC distribution introduces an opportunity for electricians to explore a new specialism. Utilising DC within an installation to negate the need for multiple points for AC/DC conversion to power devices and equipment has its complexities, and is not covered to a great extent in conventional electrical apprenticeships and equivalent qualifications. By gaining knowledge and understanding in this area, electricians can expand their skill set, become more desirable to employers and familiarise themselves with emerging technologies to maintain a strong position within our industry.
Designers

The design characteristics of systems utilising local DC distribution to circuits have significant differences to that of AC systems. Many considerations must be borne in mind such as, switching and isolation, segregation and identification of circuits, current carrying capacity of conductors, correct selection of devices and equipment, varying voltage ranges for the efficiency and adequacy of installed and portable equipment. For designs which require enhanced energy efficiency and monitoring, utilisation of DC distribution can provide an excellent solution for designers to consider.
Manufacturers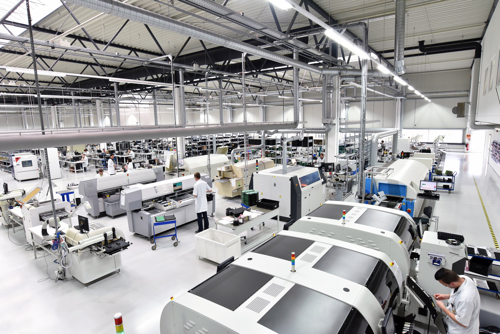 The most significant long-term benefit for manufacturers of equipment that requires DC to function is the reduction of the components that convert AC to DC. Additional power converters for laptops, phones, television, games consoles etc. all add to the cost of design and production. You may have noticed that some popular smartphone manufacturers no longer supply BS 1363 plug-to-USB adapters. This obviously has benefits for the manufacturer with respect to cost, but it also has significant environmental benefits with the reduction of materials required for the components and packaging.
Are manufacturers already anticipating a future where DC outlets are so readily available that it will no longer be required for USB powered devices to be supplied with their own AC/DC adapters?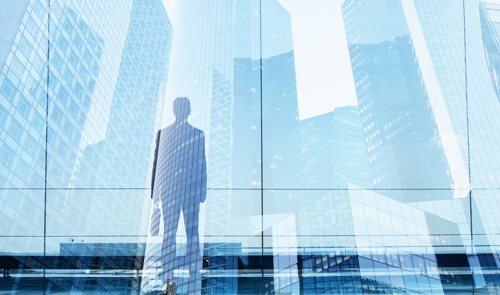 Recognition
There are various ways that electricians can gain recognition of their competence, qualifications and expertise. With respect to working in the construction industry, there are two common routes that qualified electricians embark on:
Qualified Supervisor (QS) registration so that an enterprise can work on domestic electrical installations and complete and certify notifiable work in England.
Electrotechnical Certification Scheme (ECS) card registration so that they can gain access to work on construction sites across England.
Although not very common, professional registration is becoming more popular for electricians across the UK to demonstrate their expertise and competence. For electricians, the most popular is Electrician EngTech.
Other considerations are to register with trade associations such as the ECA and SELECT that will assess qualifications and experience. By registering with a scheme provider or trade association you will increase your status in the industry and for those who are familiar with the trade associations, you will become more desirable as an employee or contractor.
Individual competence
What is often overlooked when seeking out an electrician (from a member of the public perspective) is that when choosing an electrical installer that works for a company (enterprise) that has a registered Qualified Supervisor (QS) with a scheme provider such as NIC EIC or NAPIT, that it is a single person within that company that is registered on behalf of the whole company. The person that comes to carry out the work may not have been assessed and may not have the same qualifications and experience as the QS. However, under the new Electrotechnical Assessment Specification (EAS), employees of an enterprise are expected to undertake regular CPD that is relevant to the work that they will be undertaking and should be competent to carry out such work.
So, how do you identify individual competence? There is no easy way to assess this as much of what is learned in the electrotechnical industry is through experience rather than attending training courses and completing qualifications etc. Individual competence can be demonstrated to some extent by being registered in some way. Typically, the general public will not appreciate the value of an electrician that has their own registration as opposed to working for an enterprise that is registered. However, a simple search on the internet can provide details of the various registration categories and should a diligent customer wish to obtain some information about the registered individual who will be working on their property, there is information available.
So how can the evolution of DC distribution help when it comes to recognition, IET membership application and professional registration?
When applying for IET membership and professional registration you will be assessed in part with respect to your qualifications but will also be asked to demonstrate CPD and provide examples of what you have been doing as an electrician, designer or as an engineer to satisfy the requirements for the various levels of membership and professional registration.
The concept of DC distribution is making a comeback and there are various new technologies that will inevitably result in an increase in demand for skills in these areas. The ability to demonstrate knowledge and expertise in emerging technologies and new concepts will provide fantastic additional content to your portfolio. Therefore, if an individual can build a portfolio of evidence of the work that they have been undertaking, and the various CPD activities that they have attended, it can provide a good foundation for application of professional registration and other forms of registration options.
The following tiers of membership at The IET are as follows:
Professional Registration:
One of the many benefits of registering with the IET is that when you are assessed, you have to provide a concise history of the knowledge and experience that you have obtained whilst working in your particular area of specialism. Gaining membership with the IET (MIET) is no easy feat and requires the applicant to demonstrate a minimum level of competence in their particular field. To further progress your membership and to gain professional registration is another challenge all together and you will only be accepted if you are in a position to demonstrate your competence and satisfy the assessment panel who will review your application in detail.
The electrotechnical industry is evolving so quickly that even training organisations and standards development committees are working tirelessly to keep pace so that education and requirements are developed to meet industry demand.
Is DC distribution a solution for a more sustainable future?