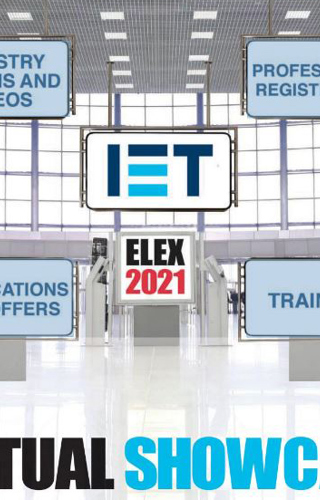 Elex showcase – discounts, industry forums and more!
The showcase offers you everything you'd usually expect to find on the IET stand at an Elex show – discounts on our books and training, the popular IET Industry Forum seminars, and information and webinars around our professional registration offering for the electrical industry, Electrician EngTech.
You can even win a year's subscription to our Digital Wiring Regulations Silver Package, which will include all Amendment 2 to BS 7671:2018 content for the life of the subscription!
We're hoping to be back in the real world for the Elex shows later in the year, but until then, check out the showcase online.