How I became a Chartered Engineer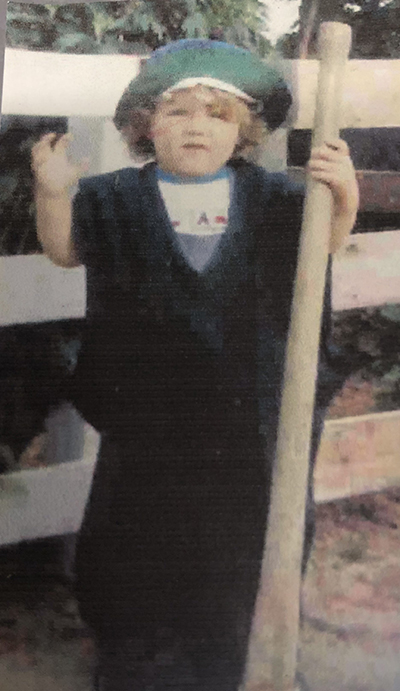 Hello readers! I'm Michael Peace and I'm a Senior Engineer at the IET. I would like to share my experience of becoming a Chartered Engineer, in the hope that it may be inspirational to some of you currently working as electricians. If you are reading this, thinking that it could not happen to you, then please continue reading…
I left school in 1993 and worked as an apprentice electrician, becoming qualified in 1997. From this point on, I carried out work on domestic, commercial and industrial electrical installations. In 2000 I started my own electrical contracting company and became more involved with electrical design. In 2007, I decided to work for a building maintenance company as their electrical manager, a role which involved electrical installation design, as well as managing budgets and teams of electricians, typically in commercial buildings such as pubs and hotels.
By 2012, I finally succumbed to the electrical design bug and, after achieving a City & Guilds 2391-20 qualification in design, I went to work for a consultancy as an electrical designer. This is where I gained a deeper understanding of electrical engineering.
Working at a consultancy made me want to obtain a higher qualification, to demonstrate my competence. I did consider going to university and doing an electrical engineering degree, but with a full-time job and young family, it would have been difficult to make that commitment.
During a chat with a colleague, I discovered that I could perhaps become an Incorporated Engineer (IEng), which would demonstrate that I had the same level of underpinning knowledge and understanding as someone who had achieved a Bachelor's Degree in Engineering (BEng). This interested me, so I made some enquiries and decided to join the IET as a member.
As I had gone down the work experience route, I did not have any formal higher education qualifications, so I decided to complete a part-time, two-year HNC course in electrical and electronic engineering, which I hoped would demonstrate my commitment to learning and provide a good foundation for my IEng application. When this was completed, and following several months of hard work compiling evidence and completing the application form, I gained professional registration as an Incorporated Engineer (IEng) in 2005.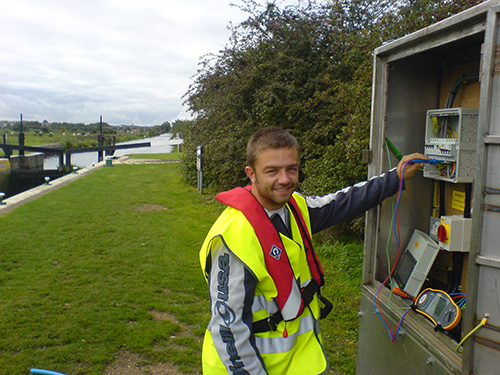 With hindsight, I could have registered as EngTech with the IET when I was working as an electrician and gained knowledge of the process much earlier, but this route was not widely spoken about in electrical contracting circles.
From the first day I ever picked up a 'regs' book at the age of 16, I have always had a keen interest in standards, but had never considered the possibility of working in that field. I decided to send a prospective application to the IET, and I am honoured to say that in January 2019, I applied for and was offered a Senior Engineer position at the IET, which has changed my career significantly. Working in standards development is completely different to anything I have done previously, but it is an interesting area of work and I can honestly say that I still learn something new every day. My main role is Committee Manager for JPEL/64/A, which is a subcommittee of the National Wiring Regulations Committee, mainly dealing with testing and verification. Another role I have recently been appointed to is Committee Manager for JPEL/18, which is the National Committee for Ships and Offshore Installations. This is a new area of work for me, but one which I thoroughly enjoy. The Committee is responsible for the UK position regarding the relevant international standards.
After achieving IEng professional registration, I had the ambition to become a Chartered Engineer, and listed it as a long-term career goal. However, I didn't know whether I met the relevant criteria. Compiling the evidence to support the application can be a daunting task – it is all too easy to become too embroiled in everyday working and personal life to make the time to even consider it.
During lockdown, however, I decided to make the most of the extra time available to me and made a start on my application. I contacted a Professional Registration Advisor (PRA) at the IET, which was particularly useful, as the advice I received was excellent. The PRA asked to review my CV: I was delighted to be told that I was already working at CEng level and the PRA encouraged me to complete the application form.
To tackle this, I started by listing my work history, first as a bullet point list and then adding more detail about particular projects and interesting issues I had encountered. I began with my apprenticeship and worked forwards to today, but I would suggest adopting any way that works best for you. I downloaded the Engineering Council UK-SPEC from the IET website, which allowed me to judge my work experience against the competences and evidence required. It is important to familiarize yourself with this document and the statement of ethical principles, as it is effectively the specification you are aiming to meet.
In the meantime, I had already spoken with colleagues about being my supporters for the application. I used the online IET Career Manager to complete the application, which involved uploading information such as my continuing professional development (CPD) record, my development action plan (DAP) and my career history, as evidence against the relevant competences.
I subsequently sent the application to my PRA and received some very constructive comments (it's important to remember that these comments are meant to be constructive, and not in any way personal). Following further feedback from colleagues and my supporters, I made some final tweaks and sent the document back to my PRA, who confirmed that I had a strong application, which I was delighted with. At this point, I decided to formally submit my application.
A few weeks later, I was surprised to receive a request for additional evidence for competences A & B of the UK-SPEC. I took this as an opportunity to produce a stronger case to assist my application, so I provided some additional information from the list I had originally compiled, demonstrating the relevant competences.
I was delighted to receive a notification to advise that I had been progressed to the interview stage. Part of the interview process is to deliver a presentation on a completed piece of work, to demonstrate your abilities. I had already started work on my presentation, for which I had decided to use an article I was working on for IET Wiring Matters. I made some finishing touches to this and sent it to my PRA and peers for feedback.
Even though I had attended a Professional Registration Interview (PRI) before as part of my IEng application, I was still very nervous leading up to this interview, as I wanted to achieve Chartered status more than anything in my career to date. I was contacted by the IET Professional Registration department and offered a date, with the interview to be conducted via video conference. As this has become the norm for all of us lately, it was of no concern.
Interview day arrived and I was resigned to the fact that even if I was not successful, I would be aware of my shortfalls and able to work on them before applying again (when I felt ready). But that did not mean that I wasn't going to give it my best shot!
I was as prepared as I could be, having read the IET Code of Conduct, researched the IET Engineering Communities forum to gain knowledge of other people's experience, and practised my presentation. I decided not to try to recall a script word for word, but instead, prepared some bullet points as an aide-memoire and just focused on telling the story.
The PRI was conducted by two IET volunteers, who are specially trained to carry out such interviews. Immediately, I was put at ease by the interviewers, as it is not like a job interview, but much more of a chat between fellow engineers. Their role is to help identify evidence that might not be obvious in an application. I was asked questions about engineering problems that I had solved, as well as about sustainability and professional responsibilities, both past and present.
The time went very quickly and I was unsure if I had done enough, as I did not receive any indication from the interviewers either way, which was quite unnerving. However, I knew that whatever the result, I had definitely given it my best shot – and all I could do now was wait.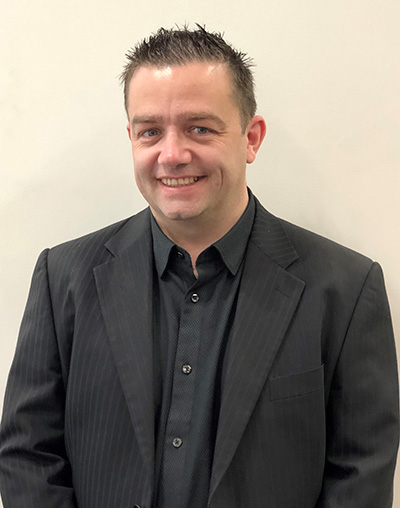 I did feel a sense of relief when the interview was completed, but the time from the interview to receiving the result was agonising. The best thing to do is to put the situation to one side and carry on with your day job, to occupy your mind (although that is definitely easier said than done!). It's also important to remember that even if you are not successful, you will have constructive aspects to work on and can apply again when you have additional evidence to submit to reinforce your application.
I will never forget the moment I received the news that I had achieved Chartered Engineer status. I took a moment to look over my shoulder and see how far I had progressed in my career so far. I won't lie – the news actually brought me to tears and I was completely overwhelmed.
Whilst I recognise that I have personally worked very hard throughout my career and the application process to achieve this milestone, I also recognise that I have had help and support from some amazing people, including those at the IET, and that without them, this would not have been possible. I would personally like to thank all of the members of the IET Technical Regulations team: Mark Coles, Geoff Cronshaw, Leon Markwell and Steven Devine for everything they have done to assist me in my career so far. Thanks are also due not only to the members of my team and my colleagues at the IET but to all of the committee members, who have been extremely helpful and supportive. I must also thank the family, my wife Kat, and children Mikey and Kasey for their support and putting up with me and allowing me the time to focus on this task. At least Kat is happy she doesn't have to hear about it any more.
I feel honoured to have had such a fruitful career so far, and I would like to pay something back to the industry. I intend to carry out work volunteering and mentoring for the IET and hopefully become a PRA myself.
Even if this article inspires just one electrician to work hard to achieve a career to which they aspire, it will have been a success.
Dreams do come true!