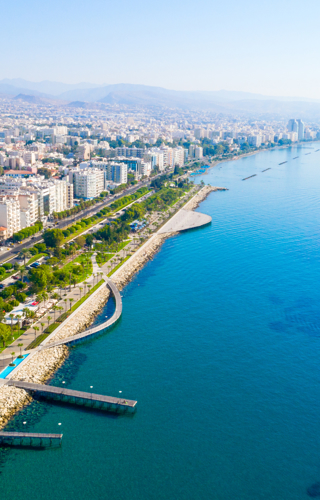 Lecturing on the 18th Edition of the IET Wiring Regulations in Cyprus
The IET Cyprus network requested a visit from a member of the IET Technical Regulations team to give lectures on the main technical changes and new requirements of the 18th Edition of the Wiring Regulations in Nicosia and Limassol and I was happy to volunteer to do them.
Local network events are a great way for IET Technical Regulations team members to meet with electricians, electrical engineers, designers and many others working in the electrotechnical industry to inform, influence and inspire them, as well as keeping them informed of new requirements. It also provides us with the opportunity to hear from those that the Wiring Regulations matter to the most and we seldom leave an event without a thought-provoking question or two. Currently, Cyprus uses the 17th Edition of the IET Wiring Regulations but is considering moving to the 18th Edition.
The event was between 25 and 27 October 2018 and organised by the IET Cyprus Network Chairman Dr Alexis Polycarpou, and the IET Cyprus Local Network Events Coordinator Chara Andreou (both pictured below), and they were most hospitable during my visit.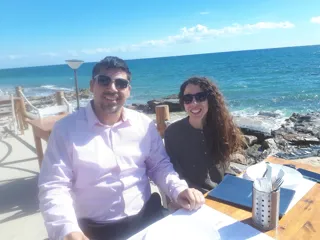 Cyprus is currently having a boom in the construction of high quality residential accommodation, both single dwellings and large high-rise blocks of high class flats, with engineers looking at new techniques and requirements, and the IET Cyprus Network holds a significant number of very relevant events – their next one being on safety in high rise blocks. The Cyprus network is well supported by energetic volunteers and I was pleased to meet several of them, including Dr Frixos Demetriades who several years ago had translated the 16th Edition of the IET Wiring Regulations into Greek, and knew many previous staff of the IEE (as it was then) Technical Regulations department.
The first lecture was in the evening in Nicosia and was attended by fifty engineers, designers and installers. Many of the new requirements and amendments to existing requirements are quite complex and require significant time to discuss in detail. I therefore focused on the most significant changes to the requirements including the recommendation for Arc Fault Detection Devices (AFDDs), and a good question and answer session followed the lecture. The second lecture in Limassol was on a Saturday morning, and it was a surprise to me to have an audience of twenty people, which would not happen in the UK on a Saturday morning! Again, the lecture was followed by a good question and answer session.
Our team of engineers at the IET are:
Chief Engineer Geoff Cronshaw, Secretary of JPEL/64 National committee
Head of Technical Regulations Mark Coles, Secretary of JPEL/64/D (External Influences)
Senior Engineer Steven Devine, Secretary to JPEL/64/C (Shock Protection)
Senior Engineer Leon Markwell, Secretary to JPEL/64/ B (Thermal effects) and the Industry EAS Committee
Senior Engineer Michael Peace, Secretary to JPEL/64/A (Verification).