Crabtree: time to switch
One hundred years ago John Ashworth Crabtree, the brand's founder and namesake, designed and patented a quick make and quick break switch. This innovation, which safely managed electric arcs that can occur in switching devices, was the beginning of the philosophy that became the culture of electrical safety for Crabtree.
Patenting his creation, John went into business for himself opening a factory in Walsall, a market town in the West Midlands.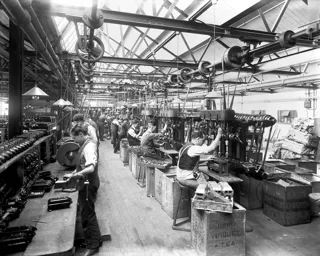 Now, we're on the 18th Edition of the Wiring Regulations, but back when the 12th Edition of the wiring regulations was just being published in 1950, Crabtree had been operating for over 30 years.
Crabtree had launched during that time a number of innovations, including one still used today - British standard 13A twin sockets.
Now a staple in homes and businesses across the UK, British standard 13A twin sockets first introduced by Crabtree in 1947, one year after being awarded a Royal Warrant as supplier of electrical products to King George VI.
13A sockets might now seem ordinary. But they make our use of electricity safer. The secret to safety is the shutter system that makes BS sockets safer to use by protecting people from accessing live parts and by using switches that contain electric arcs within protective shields.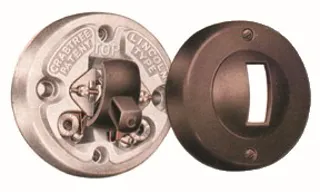 Sockets have changed over the years, through updates in decorative plates and the styles of the eras. The latest versions from Crabtree now combine recent innovations too, such as the multi shutter safety system, and full contact cable terminations, all combined with modern decorative features – while safety comes first, style certainly follows.                                         
When Crabtree launched in 1919, it had a motto: "That which is built soundly endures well". It was inscribed into the company plaque and rightly so.
Crabtree was built soundly enough to provide 100 years of electrical safety to its customers. And with a 100-year solid foundation what else can the brand do in the years to come?
For more information go to www.electrium.co.uk/crabtree