Start of main content
Make sure your organisation is working to the latest version of BS 7671
It helps you to design and install electrical installations to the highest safety standards, reducing the risk of electrical accidents to you, your employees, your customers and other users of the installation, including the emergency services.
It also provides guidance on new technologies and installation types that can grow your business, expanding into new areas.
Request contact from our specialist corporate engagement team
Your IET Support Solutions
Staying compliant is easiest through the IET.
We are the only organisation offering BS 7671 and expert guidance in print or digital format, awarding body approved online training, and exams all together in one place.
By coming to us directly, you can also be reassured that you are receiving genuine products: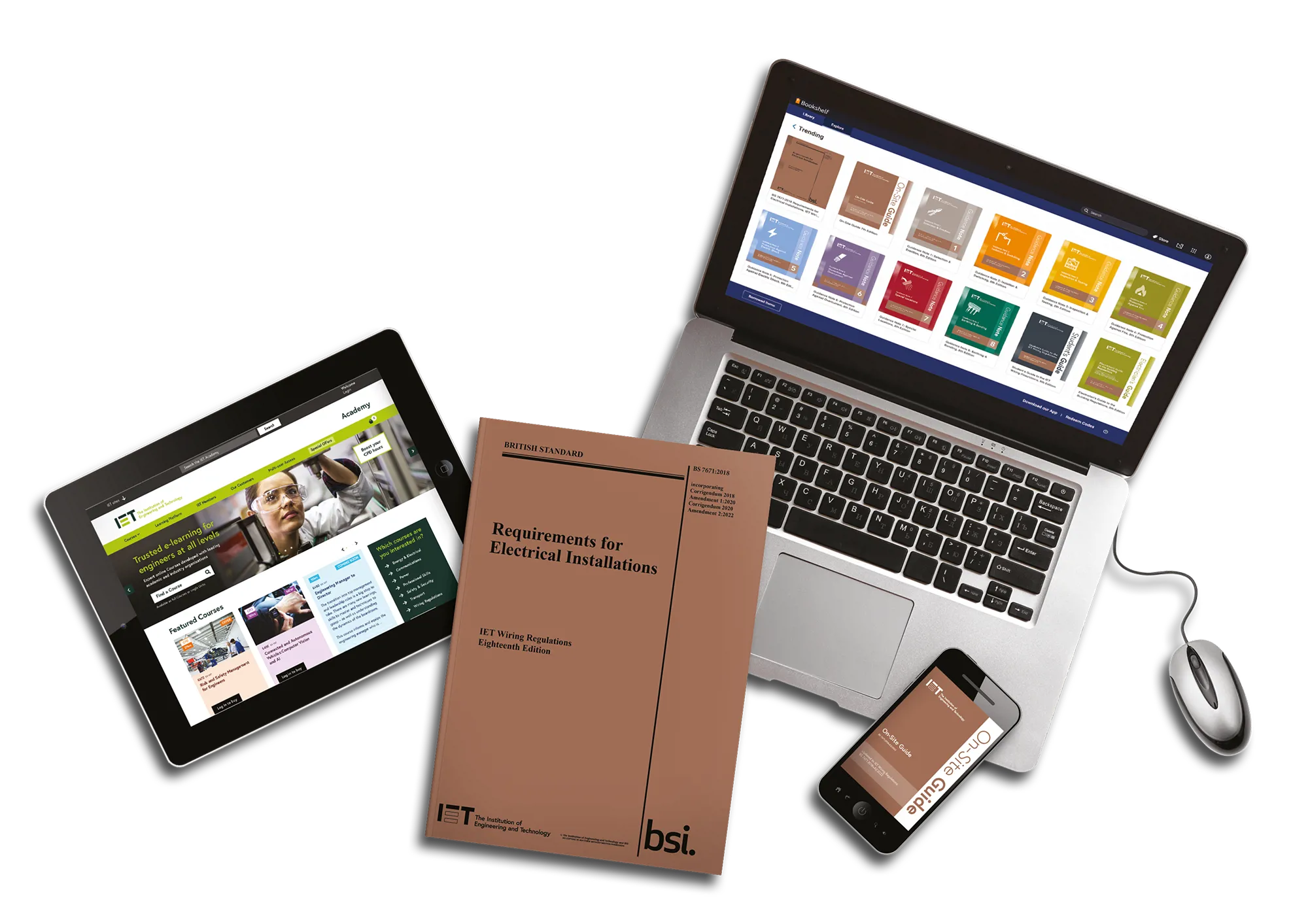 Amendment 2:2022 to BS 7671:2018 18th Edition of The IET Wiring Regulations available as hard copy or as a digital subscription.
Expert guidance publications from the joint publishers of BS 7671 including On-Site Guide, Guidance Notes 1-8, Electrician's Guide to the Building Regulations, Electrical Installation Design Guide and Student's Guide to the IET Wiring Regulations.
Online training and exam packages for the new 2022 qualification (full and updated courses) - available in Spring for C&G and EAL Qualifications.