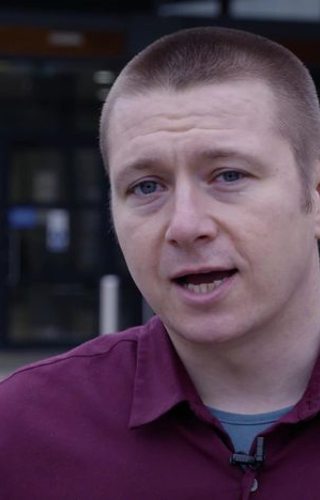 Interview with Steven Devine
You're working on a book about calculations for students. What motivated you to write on this topic?
During my time teaching, I struggled to find the right book to recommend to students. Some didn't have enough information while others contained so much information that they were more likely to cause confusion than help learners, especially in their first year or two of their qualification. Another assumption that is commonly made is that students will have a GCSE grade C or equivalent qualification in Maths prior to enrolling on an electrical qualification.
This is not always the case as some colleges will allow students to complete maths qualifications in parallel with an electrical qualification.
I wanted to put something together for students that contained just the right amount of information, not too much but enough to help them through their electrical qualifications with concise step by step guidance that is easy to understand.
You used to lecture students on electrotechnical courses at Cambridge College. What was the hardest topic to teach?
Electrical principles has always been a difficult subject to teach. Many students don't expect that they require a good understanding of Maths when they embark on a career in the electrical industry. When they are introduced to the calculations they are required to be familiar with it can sometimes be a little overwhelming. The progression from Level 2 to Level 3 presents some real challenges for students especially with regards to mathematical ability.
From feedback from students over the years, what is the hardest part of the course to learn?
Understanding the Wiring Regulations. BS 7671 contains so much information and covers such a broad variety of low voltage electrical installation work that it is very difficult to absorb and retain the information within the document. The key is to understand how to extract the information that you need, when you need it. To do this you need to have experienced working in the industry in a variety of environments. Many students don't get the opportunity until they have gained their qualifications making it difficult to learn about the practical application of the IET Wiring Regulations as a student.
A lot of students will have recently started their first year in electrotechnical studies. What would be your top three tips?
Don't miss a day. It may seem obvious but when you miss even one day at college you will have to catch up. Many colleges and training centres don't have the necessary resources to help students that fall behind. And think about your peers, the more time a lecturer spends helping you catch up because you have missed lessons the less time they have for the other students. Your peers may be your colleagues one day so you'll want to stay in their good books.
Get the right resources. There are a huge number of resources available such as books, websites, guide videos etc. Many of these resources are outdated, provide information that is beyond the scope of your qualification, expensive and sometimes just poor quality. Make sure that you get the guidance that is right for the course that you are doing and don't go crazy and buy ten books that you will never read. The IET produce a great selection of publications designed specifically for electrical students and they are always kept up to date with the latest requirements for qualification.
Work experience. The electrical industry is vast with so many career opportunities available. The only way that you will really know which one suits you is to get out there and have a look at what is available. Careers range from electricians working predominantly on domestic properties to high voltage linesman or even standards and compliance where the requirements of the industry are shaped. This career can take you around the world and back and you will still learn something new every day, or at least every week!
You also act as secretary on one of the Sub-Committees of JPEL/64. What work is involved in that – what is the day-to-day work like?
Before I began working for the IET I heard rumours that the committee members responsible for the Wiring Regulations sat around drinking whisky, smoking cigars, dreaming up new regulations. Although I knew that this wasn't true I had no idea what it was really like. I have to say that I was extremely pleased to find that the national committee members are some of the most intelligent and experienced people I have ever met. Not only does the committee have people that understand electrical science and principles inside out, it has members who have served their time as apprentices worked in all varieties of the electrical industry for decades and are now using their knowledge and practical experience to contribute to the development of the Wiring Regulations. I act as secretary for the national sub-committee for protection against electric shock (JPEL/64/C). It is my responsibility to manage the work of the sub-committee and to ensure that any new requirements and proposals are presented at meetings for members to consider.
Another area of the work that I do involves sitting on IEC Maintenance Teams (MTs) as a UK expert. Working on international MTs requires me to contribute to the development of international electrical installation standards. The committees I sit on deal with protection against electric shock, devices for protection against overcurrent, devices for protection against short-circuit and devices for protection against thermal effects. This work does involve quite a lot of travel as the MT meetings take place all over the world.
Now to the part of my job I am most passionate about – producing resources for students. Since joining the IET I have been working on a number of resources such as the Student's Guide suite of publications and a series of Student's Guide videos that are available on the IET.tv channel. I also visit colleges running Student's Guide Roadshows where we invite speakers from various areas of the electrical industry to offer insight and knowledge to students and lecturers.
You've previously published the Student's Guide to the IET Wiring Regulations. Do students need to be very familiar with the Wiring Regulations or can they wait until they start working?
As part of electrical qualifications students are expected to have a basic understanding of the fundamental requirements of the Wiring Regulations. As I mentioned earlier, the important thing is to know how to find the information that you need. Learning your way around the Wiring Regulations and the various sections is really important when studying and especially when working in the industry. BS 7671 is a non-statutory document but if you are ever questioned about your installation methods, the requirements in the Wiring Regulations is what people will have expected you to follow.
The 18th Edition of the IET Wiring Regulations publishes in July 2018. Do students need to be aware of this, and to be aware of the changes?
Absolutely. The Wiring Regulations is the most important document for any electrician and when working in the electrical industry or studying to pursue a career in the electrical industry, it is essential that you understand the current requirements for electrical installations and when they are expected to change. Luckily for electricians, The Wiring Regulations is one of, if not the, cheapest standards available in the UK. If we say that the average electrician earns between £150 and £200 per day then the cost of around £80 for a new version of BS 7671 every three or four years is a drop in the ocean. Many students will pay more than that annually to keep up to date with the latest expansion packs for online gaming.
If so, are there any changes you think might be of high importance to students?
Any changes are important for students to be aware of as they may have an impact on commonly adopted methods of installations and selectivity of products and equipment. Things that are important to be aware of in the future are requirements for RCD protection, cable supports and especially electric vehicle charging points which are on the increase as the government continues to drive for cleaner more efficient methods of transport.
Do you think the role of electricians is changing, what with smart meters, energy efficiency, energy storage etc? Or is it the same basic principles, just applied differently?
The basic principles will always apply as they are fundamental to providing energy to installations. However, our world is rapidly changing and the basic electrical installation is becoming a thing of the past. With specialised control gear for LED lighting, SMART homes where almost everything is integrated and connected the modern electrician not only needs to know how to wire up an intermediate lighting system they also need to know what smart products are on the market how to install/programme them and most importantly how to best advise the customer on what systems are most suitable for their home and lifestyle. The world of the electrician is becoming a complex mixture of basic electrical installations, electronic devices and software that enable you to control heating, lighting and even allows you to run your bath at your preferred temperature simply by swiping through menus on your smartphone. The Star Trek era is upon us!
Do you still do any electrical work? For example, do you have any electrical DIY projects in your own home?
Yes, lots! Maybe I'll finish them one day...