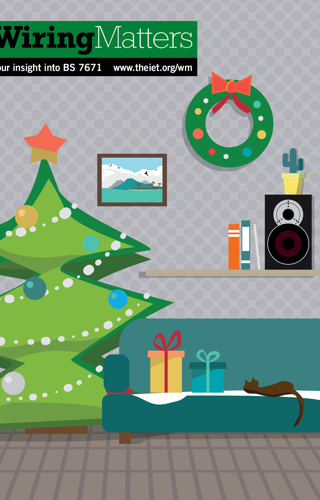 Fighting the influx of counterfeit electrical goods
And as ever, Christmas will see the usual spending on electronic goods, with buyers often pursuing the cheapest possible option.
We've previously written about taking care with lighting and making homes festive. This year we turn to counterfeit electrical goods – a growing problem across the UK. According to a report* into fake products by the European Parliament, more than five million counterfeit goods had been seized by customs authorities during 2015, a worrying increase of 15 per cent over the previous year. In addition, more than a quarter of these were electrical goods, the majority of them from China.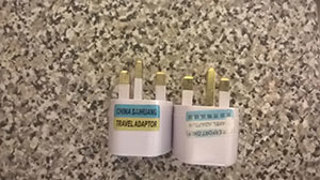 Take iPhone chargers for example. These can be made in China for as little as 3p and bought on the internet for less than £1. As different devices require different levels of charge, using generic charger risks putting too much energy into a device, which in turn can cause the battery to overheat. Branded or 'original equipment' – chargers, being designed specifically for each device, pose a much lower risk.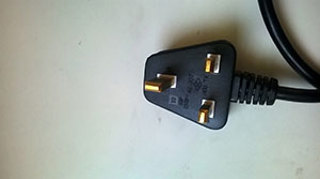 There are a number of precautions you can take, and advise your family, friends, colleagues and customers to take, such as only purchasing from reputable suppliers, checking the packaging and labelling. It is also worth checking whether:
the package been tampered with
all the regulatory information is present
there are any misspellings – which can be a real giveaway
the feel of an item or the extension cord raises your suspicions, and
the product has a kitemark – its absence should be cause for alarm; likewise, look out for a poor imitation of the genuine mark.
They may look like the real deal but fake goods pose a safety risk as they often contain faulty parts, are of poor quality and are, in most cases, dangerous. Most common are chargers for mobile phones – Hawkesworth has failed over 12,000 chargers and AC adaptors due to them being flawed and/or fake. Laptops, computers, heating appliances, air conditioning units and kettles are also products that have been failed – in fact, we have failed anything that requires a plug!
There are a number of giveaways that any electrical engineer will be able to use to tell fake appliances from the real deal. Comprehensive testing, including a polarity check, will identify the tell-tale signs of potentially hazardous faults such as physical damage, non-standard cable joints, loose connections, missing screws, overloading of sockets or over-heating.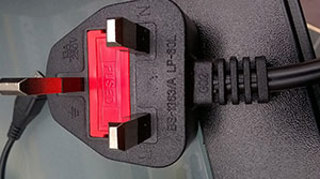 There are other obvious signs for spotting dodgy electrical appliances, like Earth pins that are partly or fully insulated. Earth pins should never be insulated – only the Live and Neutral.
Facilities managers
Winter often sees an influx of electrical goods into the office space – anything from heaters to Christmas lights, all of which might be bought cheaply by staff and brought into the office without realising they could pose a hazard.
To address safety concerns surrounding counterfeit appliances and protect their workforce, facilities managers should adopt a rigorous regime of checking electrical items. Regular maintenance, inspection and testing can expose hazardous electrical goods and minimise the risk of potential harm to people and damage to property, which could run into millions of pounds.
This can be achieved either in-house, by organising practical electrical training for members of staff and purchasing testing equipment. Alternatively, the services of an experienced PAT testing company can be procured, which can import good practice by offering a more robust approach to risk assessment to ensure you comply with Health and Safety legislation.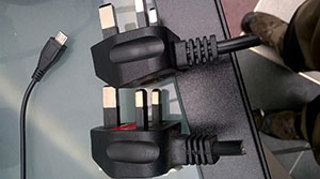 It is often the case that companies want to complete their electrical maintenance internally, however, they often do not get around to carrying out this task or put it on the back burner due to time constraints.
To fulfil their responsibilities for the safety of staff and students, particularly in the halls of residence, some of the most historic universities in the country are outsourcing their electrical maintenance requirements to specialist companies – particularly for out-of-hours-solutions to minimise disruption and help with the smooth running of the university.
For example, carrying out PAT is considered a vital element for ensuring a safer environment by St Andrews, one of the UK's most revered learning institutions. Halls of residence must comply with the Government's Houses in Multiple Occupation (HMO) regulations requiring frequent testing of electrical appliances.
At varying intervals around 40,000 PAT tests are carried out on St Andrews' 40 residential buildings in Fife, including student-owned appliances, on electrical equipment ranging from hair straighteners and driers, phone chargers, kettles, blenders and toasters to vacuum and floor cleaners, electric drills, extension leads, heaters, air conditioning units, laptops, televisions and even musical instruments such as electric guitars. Static items such as photocopiers, printers, fax machines and desktop computers are also checked.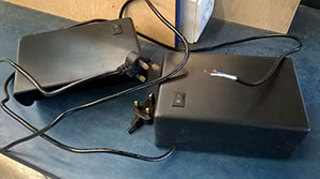 The advantages of efficient testing are numerous but ultimately a cost-effective, reliable and systematic approach ensures legislative compliance and provides a safer environment for all users of a factory, office, college or university.
Thank you to Hawkesworth for their contribution to this article.
With over 24 years' experience in PAT testing for a range of sectors, North Yorkshire-based Hawkesworth is fully accredited to ISO9001/ISO14001 and BS OHSAS 18001 and can provide out of hours' services at no extra cost, as well as unique ID labels backed up by full asset register and certification.
*Source: The Parliament Magazine