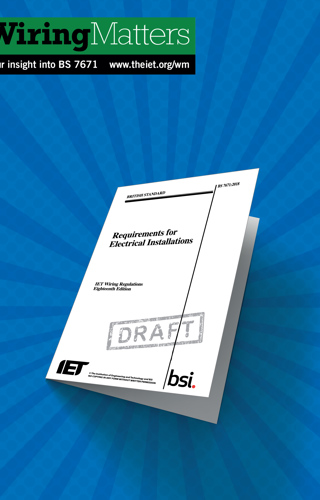 New video – risk assessment
Student's Guide - Risk Assessment
Commenting on the video, Steven Devine, author of the Student's Guide to the IET Wiring Regulations, and presenter of the suite of technical Student's Guide videos, says:
"We begin assessing risk from the moment we are born. We soon learn how to avoid hurting ourselves and those around us by taking measures to remove, sometimes not so obvious, hazards. In this video we take a look at just one example of electrical work were a number of factors need to be considered and some simple measures applied to reduce the likeliness of injury and inconvenience to staff and members of the public for the duration of the work being carried out."
Our full suite of videos aimed at all electricians – student or practicing – are available on IET.tv.