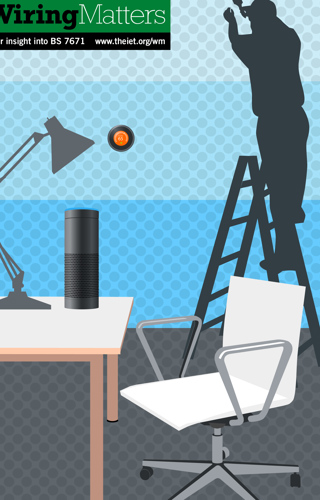 BS EN 15232: the Standard for building controls
A well-planned and executed controls strategy can provide effective automation and control of heating, ventilating, cooling, hot water and lighting systems that in turn help creates greater operational energy efficiencies and a far-improved working environment.
The Standard, BS EN 15232 Energy performance of buildings. Impact of Building Automation, Controls and Building Management may prove very useful for those looking for a simple approach to integration through the use of controls. Although the title of BS EN 15232 focuses on energy efficiency, its contents highlight the best approach to achieving occupant comfort through better control as well.
What does BS EN 15232 provide?
BS EN 15232 has, at its core, a structured list of controls and building automation technologies that have an impact on energy use in buildings. BS EN 15232 also includes a method to define minimum requirements for controls in different types of buildings, including offices, hospitals, schools, retail and restaurants.
BS EN 15232 assigns classes A, B, C or D to levels of control in a building and shows the resulting energy savings that can be expected. The elements of control included in each class are listed in detail, giving users a clear idea of what they get for their money in each class.
What are the benefits of using BS EN 15232?
One of the key benefits is that it assesses controls as a system while removing the effects of other factors such as building insulation from its calculations. This makes it a useful tool for quantifying the benefits of building controls at different levels and serves as a reliable method to calculate payback periods.
But perhaps one of the main advantages of using BS EN15232 is that it can aid the clear specification of building energy management systems (BEMS) in a commercial building if the client identifies what class of control is required for each individual project.
Whether clients are looking for enhanced energy performance or a more integrated and enhanced building, electrical installation specialists are well-placed to offer sound advice and to make the most of this market opportunity.