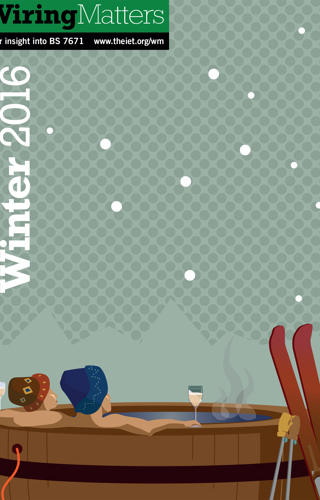 Interview with the Electric Heating company
What trends have you identified?
Considering the electric heating and hot water market only, the main trend EHC has identified with regards to smart home technology is that it has been somewhat confused with the smart metering technology that the UK Government have been rolling out. Despite the name, smart meters do not allow a homeowner to control their heating or hot water system. Smart meters will only provide automatic meter readings to energy suppliers and show how much electricity a homeowner is using.
Smart home technology will do this but also allow a homeowner to control when their heating or hot water system operates and how it operates.
It also appears that the delays with the roll out of smart metering technology by the UK Government have unfortunately had a negative impact on consumer's confidence and trust in smart home technology.
What trends haven't panned out as you thought, and why?
The main trend which hasn't panned out as thought is that smart home technology has been slower to take off than initially anticipated. Homeowners have been slow to purchase and install smart home technology. EHC are unsure if this is down to the cost of some of the technologies or the fear factor of adopting a new technology that the homeowner might think is unproven.
What is the market like for smart apps on top of technology – for example, do you sell more electric heaters that come with remote access?
EHC are of the view the future is smart home technology, however, we have been surprised at the slow movement by homeowners towards to this technology. The EHC ecoSave electric radiator range which has remote access capability accounts for approximately 20 % of EHC electric radiator sales. However, only 10 % of homeowners who purchase the EHC ecoSave electric radiator are then downloading the free smart app offered with these electric radiators to provide remote access.
EHC are confident that smart home technology will continue to grow and we are therefore expanding our range of electric radiators with WiFi capability. EHC are now also able to offer our premium EHC German electric radiators with remote access capability.
What are the barriers to smart homes?
The barriers to smart home technology can be varied. Some reasons EHC are aware of for homeowners not considering smart home technology are:
the initial costs of some smart home technology is a deterrent to the homeowner
security of software used (concern about who could access and use the information the customer provides through the technology), and
homeowners not fully understanding just what the smart technology can do and the benefits it can provide.
How much thought does a homeowner need to apply to the platform that they are going to use for their smart home before they purchase technology?
EHC recommend that, before a homeowner purchases any product, the homeowner gives careful consideration to their heating or hot water requirements, how the smart technology they are considering could help meet these requirements and the initial and ongoing cost of any such smart technology. It is possible in some circumstances the smart technology might not be suitable for the homeowner. Where possible, EHC will educate the homeowner on how the technology works before they purchase it. If that is not possible, EHC will provide an after sales service to ensure the homeowner can set up and operate the technology as desired.
How do installers go about learning to work with your products?
In the first instance, EHC recommend that installers carefully read the instruction manual for the relevant product being installed. If the installer is a member of the IET they should be of a sufficient competency level to understand the installation manual. For complex or large projects EHC can support the installer by offering a site visit or a specialised training to take them through their first installation of the product. For all installers, irrespective of product or project size, EHC provide over the phone telephone support for installation and maintenance purposes.
EHC maintain a list of accredited installers. For these accredited installers EHC will keep them up to date on new products, training or other materials, which can assist them in learning how our products operate and how to install and maintain our products. EHC provide regular mailshots for accredited installers, which focus on a specific product and provide the installer with learning material on that product.
Finally, EHC have a comprehensive library of training and support videos across all products that can be provided to installers and consumers if required. In particular, our WiFi-ready EHC ecoSave electric radiator has a comprehensive video guiding the installer through the initial set up of the radiator and app and demonstrating how the app can then be used for ongoing operation of the radiator.
You are trialling electric radiators powered by solar PV panels. Is there a big solar PV market already established, or is this a product you expect to grow over time?
EHC are not solar PV specialists and therefore our knowledge of this market is based on information from third parties we are working with who operate in or have good knowledge of this market. It is our understanding that there are in excess of 850,000 homes with solar PV installations. Whilst the solar PV market has declined over the past 12 months due to changes in the Feed-In Tariff scheme operated by the UK Government, we understand there are still approximately 4,000 new solar PV installations being completed monthly across the UK.
We believe sales of our solar PV-ready electric radiators will grow once we have completed our trials and proved the benefits these solar PV-ready electric radiators can provide. Our primary target market for these solar PV-ready electric radiators is homeowners who have solar PV already installed and are now looking to increase self-consumption.
The initial data from our solar PV-ready electric radiator trials show these specially adapted radiators can provide a variety of benefits to homeowners. The trial data provided so far shows:
an increase in the self-consumption of solar PV generation by the homeowner
environmental benefits through CO2 savings
possible cost savings to the customer due to a higher background heat in their home, meaning their existing heating system does not need to work as hard to reach their desired room temperature, and
possible health benefits to the elderly through a higher background heat in the rooms they occupy frequently and might not otherwise have been able to afford to heat throughout the day.
The data from these trials will be analysed by an independent specialist company who will prepare a report on the benefits of the solar PV electric radiators and compare these benefits to other heating systems. This report will be made readily available to any installer or customer who wishes to fully understand the benefits these radiators can provide.