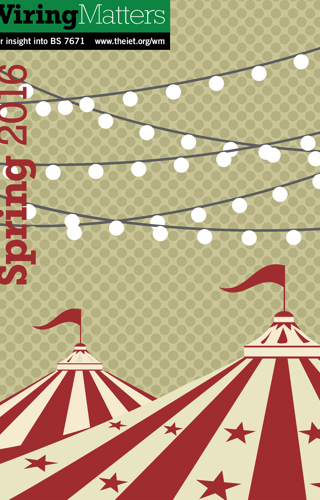 Launch of Student's hub
We have launched an online Student's hub, where students will be able to find news, videos and other updates about their studies.
Four videos are available to view on the Student's hub. These are the first of many technical videos we are producing to help learners achieve successful completion of their electrotechnical studies – however, the videos may be of interest to experienced electricians and installers as well.
Published videos
The essential toolkit
Author of Student's Guide to the IET Wiring Regulations Steven Devine takes us through the essential tools in an electrician's toolkit.
Geoff Cronshaw on special locations
Chief Engineer Geoff Cronshaw discusses Part 7 of BS 7671 special locations.
Student's Guide – Special Locations
Interview with Peter Tanner, contributor to the Student's Guide
Nicole Whitton catches up with Peter Tanner to talk about how the training landscape is shifting and how digital devices are changing the training environment.
Student's Guide – with Peter Tanner
Interview with Steven Devine, author of the Student's Guide
Nicole Whitton chats to Electrical Engineer and author of the Student's Guide, Steven Devine, about his background and what drives his work in the education sector.
Student's Guide – with Steven Devine
Coming soon:
Testing & inspection: continuity of CPC
Testing & inspection: continuity of ring final conductors
Testing & inspection: insulation resistance