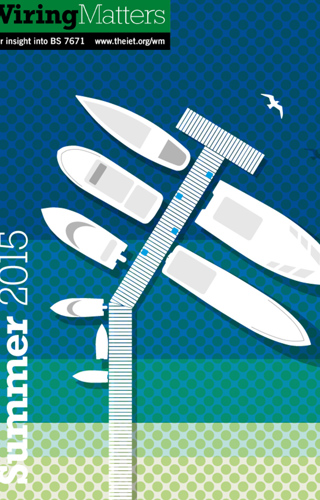 Update on electric vehicle charging equipment installation requirements
As recently as October 2014, the electric vehicle industry was looking healthy, with the Guardian reporting that the sales growth of electric vehicles outperformed petrol and diesel counterparts. This is despite figures released by the Department of Transport in their report, Public Attitudes to Electric Vehicles, published in June 2014, which indicated a fairly low public interest in electric vehicles. It seems that the general public are still hesitant about considering electric vehicles as a viable method of transport.
However, with the Office for Low Emission Vehicles (OLEV) plug-in grant scheme in full swing and the number of electric vehicles in the UK passing the 13,000 mark last year, it seems hopeful that this industry is becoming more familiar to buyers and common sense dictates that this will be a necessary area of potential growth in the future.
BS 7671:2008 now contains regulations for the installation of electric vehicle charging installations. These were introduced in September 2013 as a separate Amendment No. 2. However, these requirements are now incorporated with Amendment No. 3 that published in January.
Amendment No. 2 introduced requirements of a new Part 7, namely Section 722 Electric Vehicle Charging Installations.  This means that anyone planning to install electric vehicle charging equipment will need to comply with these specific requirements, which can be summarised as follows:
introduction of new definitions relating to various 'modes' of charging arrangements and connectivity terminology for an electric vehicle
the need for a dedicated final circuit for a charging point
due to the type of load, there is no diversity allowed when considering the demand unless load management is used;
introducing restrictions on the use of particular protective measures
specific requirements when connecting a charging point to a Protective Multiple Earth (PME) arrangement if located outdoors or if a vehicle could be reasonably expected to be charged outdoors
requirements for the use of particular types of Residual Current Devices (RCDs), and
requirements for suitable socket-outlets and connectors.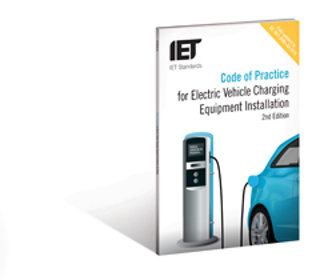 In early 2012, IET Standards published the Code of Practice for the Installation of Electric Vehicle Charging Equipment. This provided those interested in specifying, procuring, installing or managing electric vehicle charging equipment with essential guidance on various general considerations and technical requirements that needed to be complied with. This preceded the publication of Section 722 in Amendment No. 2, so the Code of Practice has now been updated (see Code of Practice for Electric Vehicle Charging Equipment Installation 4th Edition) to ensure it reflects the above listed requirements of Section 722. The opportunity has also been taken by the Energy Networks Association (ENA) to improve the notification process included in the Code of Practice. The impact of the required changes can be summarised as follows:
Section 2 has been updated to describe the specific requirements of socket-outlets, connectors and cables relevant to the various charging modes
Section 4 has been updated to align to the requirements for the height of controls and socket-outlets
Section 5 has been updated to describe the key requirements for the various defined electrical systems commonly used, including the specific requirements associated with connecting to a PME arrangement. This section also includes updates on the requirements for dedicated circuits and residual current devices (RCDs)
Sections 6, 7 and 8 have been updated to align with the electrical installation requirements applicable to dwellings, on-street locations and commercial and industrial premises respectively
Section 10 has been updated at the request of the ENA to improve the notification process of charging equipment installations to the Distribution Network Operators (DNOs), and
The various Annex checklists have been updated to align to the above changes.
As mentioned above, OLEV has a series of electric vehicle charging equipment installation grant funding schemes.
Anyone wishing to take advantage of this funding will need to ensure they are compliant with the updated requirements of both BS 7671 and the Code of Practice. Further information is available online.