Introducing the IET Centres of Excellence
Since its creation in 1871, the IET has, over the course of its lifetime, built a reputation for electrical and engineering excellence.  Given the industry concerns surrounding the quality of electrical training, the IET Centre of Excellence programme is both timely and necessary.  
What is a Centre of Excellence?
In a nutshell, the Centre of Excellence programme allows high quality training providers to be recognised as such by the IET.  A 'Centre of Excellence' will be able to use associated branding on agreed promotional materials and certificates.  Centre of Excellence status is awarded to providers after a rigorous audit that covers all operational aspects of training delivery, such as financials, training facilities, quality of training materials, trainer development and the health and safety of learners.
What does this mean for the training provider?
Inspired excellence
The Centres of Excellence programme recognises that approved training providers, both public and private sector, have excellence at the core of their organisation.  In order to certify this, the IET have created an independent and rigorous quality assurance model that seeks to identify examples of excellence across the whole company, with a focus on quality of training delivery and customer service.  A successful training provider will have demonstrated that it has a base level of very robust working practices and can provide examples of excellence across the whole organisation.
Exemplary training delivery
A key element of the quality assurance is a number of observations of the training sessions throughout each calendar year, which seeks to ensure that excellence in training delivery is being maintained.  
Updated and relevant course material
The IET will work with Centres of Excellence to ensure that, as changes are made to regulations and publications, associated courses are also updated - so training is constantly up to date.
The Centres of Excellence are also briefed on new publications prior to launch to ensure that new courses can be developed and made available when publications go on sale.
This also means that the Centres of Excellence will be able to provide up-to-date Continuous Professional Development (CPD) opportunities.
What does it mean to the trainee?
Relevant skills
This programme is essential if we are to ensure that individuals and companies have the very best possible skills to operate competently in a sector that is changing rapidly, and to satisfy the needs of a demanding customer base.  Advances in technology and the integration of electrical equipment into sophisticated smart systems require electricians, technicians and engineers to keep their skills, knowledge and competencies up to date.  
Confidence and return on investment
Because the IET is independent to the training providers and awarding bodies, purchasers of training can buy with confidence from a Centre of Excellence.  Individuals can also be assured that the skills, knowledge and competence developed on a Centre of Excellence course will offer an excellent return on investment, and that course material has been updated in parallel with updates to regulations.
Ongoing excellence
The IET Centre of Excellence auditor also carries out random interviews with both learners and companies to ensure that the quality of provision is being maintained on an ongoing basis.
How can you recognise a Centre of Excellence provider?
Centres of Excellence will be promoted as the training providers of choice, through the Centres of Excellence website (www.theiet.org/excellence) and articles in publications such as Wiring Matters.  The IET will also promote the Centres of Excellence at trade shows such as ELEX.
Look out for branding on the websites and publications of Centres of Excellence:

How many Centres of Excellence are in operation?
So far, three training providers have passed our rigorous selection criteria and are leading the way in the Centre of Excellence programme. These are:
Able Skills,
Trade Skills 4U, and
Group Horizon.
What does the future look like?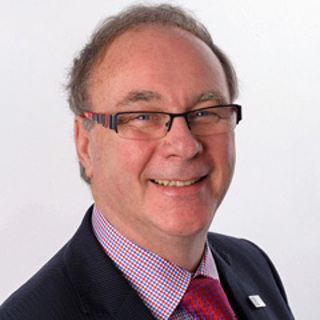 The IET is working to ensure that, in due course, the number of Centres of Excellence will increase to provide a UK-wide network.   This approach will offer the opportunity for everybody to access excellent, independently quality assured training.
Tony Hicks is the Learning Development Manager at the IET and oversees the Centres of Excellence programme. 
Learn more about IET Centres of Excellence. 
A word from our Centres of Excellence
Group Horizons, one of the three first Centres of Excellence, enjoys the benefit of being endorsed by the IET after the rigorous auditing process:
"Group Horizon are very proud to have been accepted as an IET Centre of Excellence. Providing quality training to the highest of standards is at the forefront of everything we do and this endorsement from the IET is very important to both our company and everyone that we teach.
Working with the IET, one of the world's largest professional bodies helps raise the profile of our courses and allows us to reach a wider audience through their membership and business networks."
For further details, email info@grouphorizon.co.uk or telephone 0800 002 9805.
Carl Bennett, CEO of Trade Skills 4U, says:
"The IET is the very essence of high standards and quality. In becoming the UK's first Electrical Specialist IET Centre Of Excellence, we realised our customers would value the assurance the IET brings to our company and where we tread first others no doubt will follow."
For further details, email Sabarah Cursons, Commercial Director at sabarah.cursons@tradeskills4u.co.uk or telephone 01293 554018.
Angela Wright, Centre Manager for Able Skills Ltd, has this to report from the Able Skills electrical team:
"We believe that having gained the Institution of Engineering and Technology accreditation for Centre of Excellence it provides a professional status that endorses our dedication, competence and passion for giving our learners the very best training experience. From the commercial aspect it is a high level bench-mark that differentiates us from the competition."
For further details, email Angela Wright at angela@ableskills.co.uk or telephone 01322 280202.